It's been a few months since anyone reviewed a Candi's Dog gig, so I thought I'd better do the job myself.  Obviously what you're about to read will not be entirely balanced, but I'll try to stay away from the 'OMG THEY WERE SOOOOOOOO AWESOME!!!!!!!!!!!!!' end of things where I possibly can.
A couple of weeks back we played the Old Cinema Launderette in Durham, supporting Nick Harper, and I must say I was extremely nervous about the prospect of playing it.  It's a working launderette by day music venue by night; fairly unusual it must be said, but hardly frightening except for the fact that there was no PA, no amplification, nothing in fact but the vibrations of our strings and the air passing over my vocal chords to fill the room.
So Candi's Dog are an acoustic band, what's the problem?  Well sort of.  I remember a few years back as an electric bass playing musician pouring scorn on the concept of unplugged music generally.  My thought was; it is still amplified, just in a different way.  After all the only reason electric guitars, and with it rock music, developed in the first place was that technology didn't allow for the practical amplification of clean acoustic sounds back in the day.  So we may call Candi's Dog acoustic, but unless you are stood on the stage two feet from us you're not hearing an acoustic sound.
Gone are the days my grandma told me about of, people singing round a piano at a get together in the house, at a pub or wherever.  Whenever we play, at a gig, practice room, wherever; we plug in.  Even in the unlikely event that the three members of Candi's Dog wished to see each socially at a house party and then (even less likely) decided to start a sing song; even then, I would be inclined to plug in.  I'm just a quiet lad you see, not really sure my voice is big enough, not sure the balance of instruments would be right.  Lose the electrics and you lose control, who knows what we'd sound like.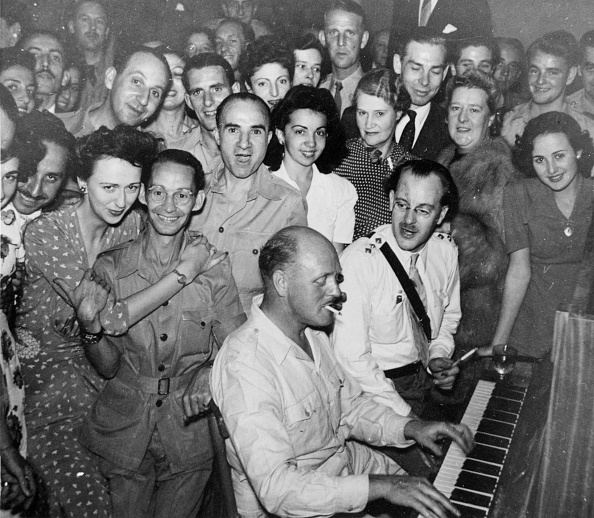 Still I needn't have worried really.  The Old Cinema Launderette is a great place; washing machines with retro styling; vintage film and detergent ads adorning the walls and each machine labelled with the stars of golden age of Hollywood.  And the place is tiny.  Even with my back pressed against Cary Grant, I could still reach out and touch the front, and side rows.  In our nervousness I had forgotten to bring my meoldica, and Daniel his shaker, but Nick Harper helped out with percussion shaking a box of laundry powder.  A helpful punter even dashed off home to get some percussion instruments for the audience who joined in.  The gap, both literally and figuratively, between audience and performer was virtually nil and with the vintage styling and a bit of imagination we could have been back at a party in my grandma's day, at the home of a good friend with a laundry obsession.
As for our worries of not singing and playing loudly enough, they were completely unfounded, in fact we were soooooooo awesome!!!!!!!  And I am now a genuine convert to real acoustic music, so much so, that should you invite Candi's Dog to a house party and should we not be too broke, lazy or glued to the telly to attend, we might just sing you a song or two.